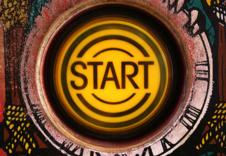 When teachers and administrators are confronted with the challenge of their school selecting a new website tool to be used by their school, more often than not their hearts sink down to their shoes. Based on past experience, they believe that they are facing a steep learning curve and even after they put the time in, the school's website is going to be so hard to use that the few times that they try it will eat up a big part of their day.
I can't disagree with this thinking. That's the way that things used to be. Now that GSL Solutions has introduced its The Digital Bell school website system, getting started using The Digital Bell is very, very easy. When a teacher wants to create their very first webpage, it's just a simple four step process. They sign in and select to edit their profile, next they edit their role -- what will they be doing on the web site and how much do they want to be able to modify, they then select "create page" and finish things up by selecting "publish page". That's it! Once done, a teacher now has their very own webpage published as a part of the school's website.
Your school needs the awesome communication power that The Digital Bell can provide you with.You can start using The Digital Bell for just $50/month. Go to www.thedigitalbell.com/buy-now to find out how you can sign up today!