Superintendents
The Digital Bell has improved how the Walton County School District communicates with families in their district. Carlene Anderson, the Superintendent in Walton wanted a system that could share district information across all school websites.

"Our schools can now easily share the latest information with families online. The district can add updates as well as alerts to all our schools. The Digital Bell helps us keep our schools and families connected by giving us a resource that is easy to use for staff, parents, and students." Carlene Anderson, Superintendent of Walton County School District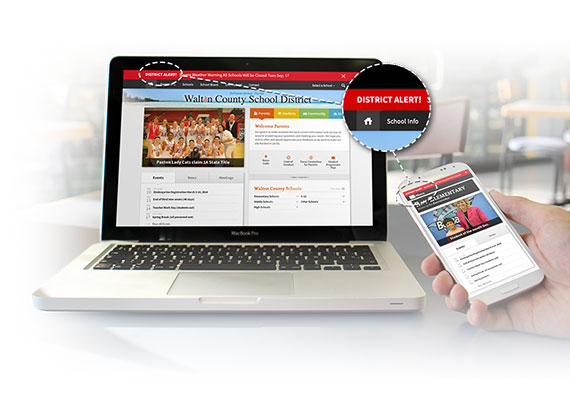 Principals
"GSL Solutions and Digital Bell have provided us with the state of the art communication tools needed to provide our parents and students the most current and helpful information. With Digital Bell, our website now projects the professional image we expect with the user friendliness our families want. The system we have now gives us unlimited potential to expand in any direction with regards to showcasing our school and providing information on events and programs. The support and training GSL provides to my faculty has been exceptional and on-going, ensuring they were comfortable with their role in managing their segment of the web site.

A quality product, professional customer service, unlimited potential, at a very reasonable cost; Digital Bell has surpassed my expectations in all areas and provided our school with the a state of the art web presence that is second to none." Dennis Neal, Principal at Univeristy High School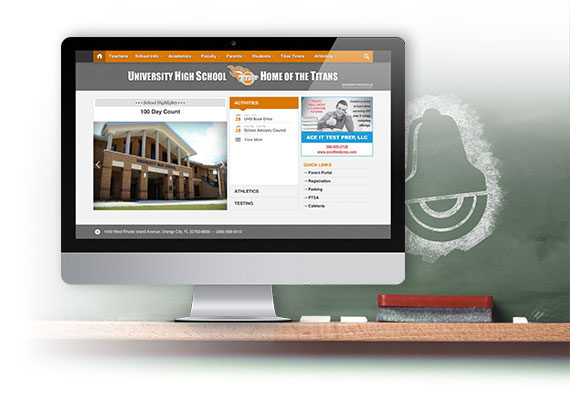 Teachers
Just before the holiday break, a majority of the teachers completed their online profiles to help parents get to know more about them. This resulted in the highest one-day traffic to date on the website. Teachers have started using the website for managing and scheduling Parent/Teacher Conferences with overwhelming gratitude from both teachers and parents. The teachers estimated that this saved them close to 1 1/2 hours of time over previous methods for scheduling conferences with parents.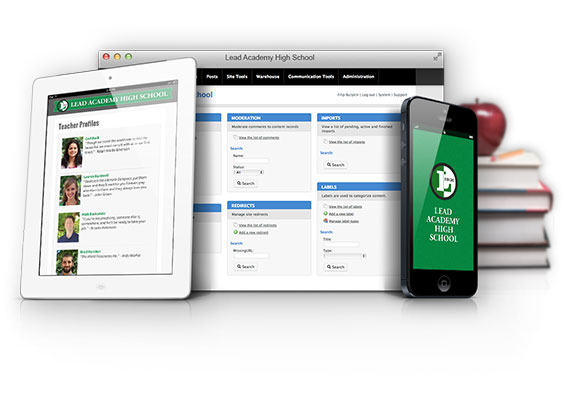 Students
The Titan Times at University High School is a perfect example of how The Digital Bell can enhance communication and help schools build positive relationships with families. The Titan Times is run by students and articles approved by the journalism teachers. Students there operate just like a real newspaper. They have reporters, photographers, and editors. The students have learned the power of writing and they contribute heavily to the rich content families go the University High School web site to find.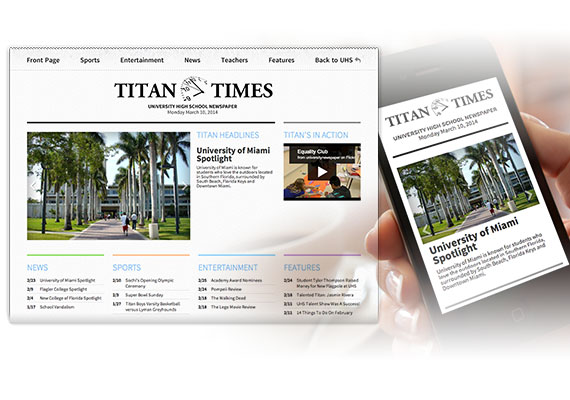 PTA
The Grady Elementary school PTA has seen a tremendous benefit directly attributable to the website. They have been extremely supportive and have used the website on several occasions to engage parents. The event that stands out the most was the recent Tiger Trek Walk-a-Thon at the school. This was the second year for the event which raised $5,064 last year. The information about the Tiger Trek event, including sponsors and volunteer sign-up, was all managed through the website this year. Over 45 parents, grandparents, and family members registered to volunteer. The event raised $13,100 for the PTA, a 159% increase over the prior year.